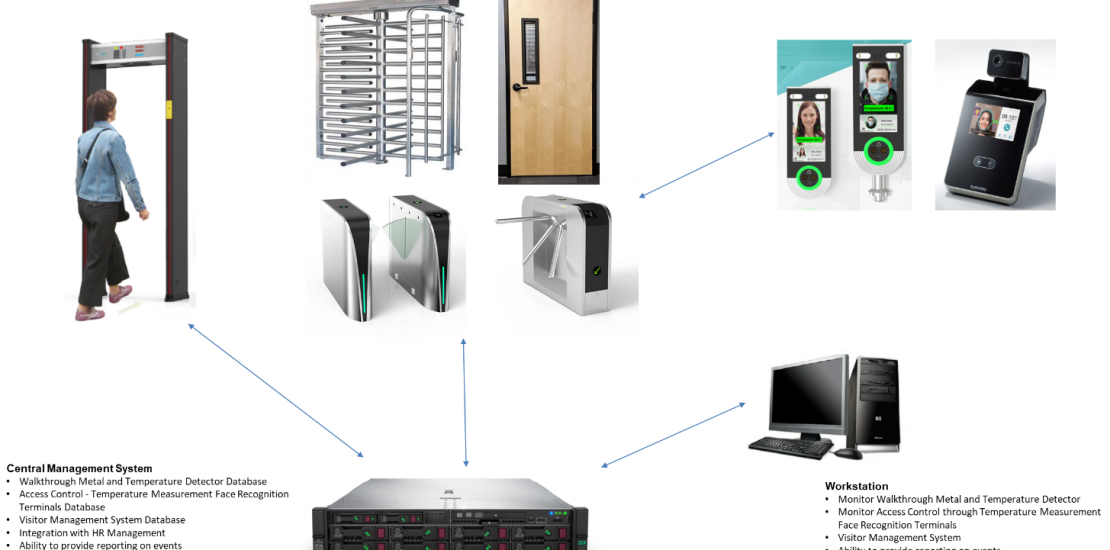 Access & Time and Attendance Solution
Our Access Control Solution, will provide physical security and enable you to monitor and control movement throughout your building and premises. To achieve this, we will propose to use a wide range of access control identity solutions. The solutions proposed can be linked to the Time and Attendance which can be exported to a Payroll system for HR purposes.
Our solutions control access and time and attendance for the entire site and multiple sites from a central location.
Preventing theft, vandalism and other forms of crime Detection and location of persons (unauthorized individuals):
Access Control (Biometric/Card/Pin)
Walkthrough Metal Detectors and X Ray Baggage Scanners
Turnstiles & Speed Gates (Staff & Contractors Access)
Security Doors
Time and Attendance (Payroll integration and interfacing, Leave Management)
Visitor Management
Complete Time and Attendance with Payroll integration and interfacing
ERP interface and integration with SAP system interface
Electronic timesheets
Multiple management reports